Jump in & Discover
Welcome to PoolSan – the home of 100% chlorine-free swimming
PoolSan is the only genuine chlorine-free range of swimming pool treatments for domestic and commercial swimming pools. Our proven liquid formula combines together the natural mineral ions of copper, zinc, gold, aluminium and silver to bring you the future of swimming pool treatments.
This revolutionary alternative eliminates the need for traditional chlorine treatments in pool and spa water – leaving you with sparkling, clear, soft, odourless water that does not irritate skin or eyes or bleach your hair!
PoolSan's unique liquid is simple to use and is designed to make the switch from chlorine treatments easy. It even works up to 3 times longer than traditional treatments to guard your pool or spa water against algae and bacteria, while its non-corrosive minerals ensures your pipes and pumps remain free of scale build-up!
And even if you currently use traditional chlorine-based swimming pool supplies, it's easy to switch!
Thanks to PoolSan you can create a much safer and more enjoyable swimming environment for friends, family and guests! It guarantees a completely new swimming experience that will ensure you never want to use chlorine treatments again!
Jump in to discover 100% chlorine-free swimming!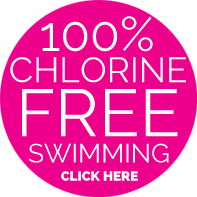 How does
PoolSan
benefit you?
Kind to skin & eyes
Tough on
algae
Odour
free
Safe for the environment
Stop
press
22nd January 2015
This five-star "eco" hotel in Portomaso, St Julian's, has been progressively eliminating chlorine from its swimming pools as part of its sustainability programme. Continue reading →
22nd January 2015
As well as conference and banqueting suites and a gym, the centre is home to a 25-metre, six-lane swimming pool, attracting around 150,000 visitors a year. Continue reading →
Read more...